With the right mix of technology and aesthetics, restoration can bring new comfort and honour the original design of your historic home. At Tradewood Industries, we love a challenge. Since we pride ourselves on blending the old with the new in a way that enhances a building's comfort while honouring its historic appearance, we get invited to participate in lots of challenges. Recently, a project in which we took part called for restoration of windows - one of our specialties. Beautiful, but sadly in need of restoration, the building featured leaded glass windows that recalled an era long bygone.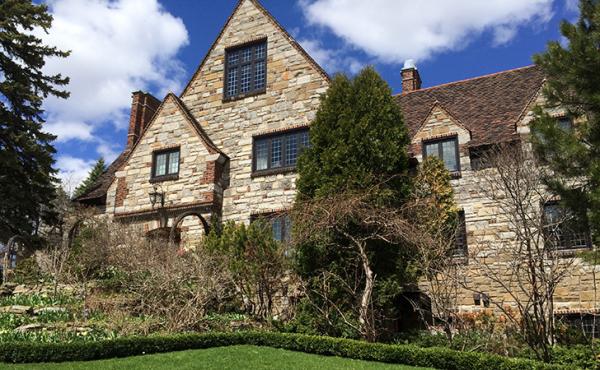 Tradewood's window experts set to work to design a window in keeping with the traditional, leaded-glass pane, but which also featured a thermal unit. It wasn't long before they succeeded: The authentic, leaded appearance was created by adhering ribbons of true lead to both the exterior and interior panes of a thermal unit. The lead joints were then soldered, and a patina was applied to the lead's surface, to give it an aged appearance in keeping with the building's historic personality. We ended up with modern window functionality in a design recalling a much simpler time. The client loved it!
Do you have a challenge for Tradewood's design experts? No matter the size of your project, we're sure we can help! Give our office a call at 905-641-4949 or contact us here!