Our Philosophy
Customer driven, solution based products designed and manufactured with the highest standards of quality in a timely manner by a dedicated team of professionals through the use of innovative technologies. We are committed to excellence, and strive to be the best in all we do. Conscious design, aesthetic flexibility and structural integrity. These are the hallmarks of Tradewood Windows and Doors.

---
Our History
The history of Tradewood Windows and Doors began over 50 years ago, with the Company playing a key role in preserving the rich historical architectural heritage of landmark buildings located along the Niagara Frontier. Founded by European trained master woodworkers, their knowledge and skill with windows, doors, cabinetry and architectural millwork was eagerly sought after, setting in motion an uninterrupted tenure of family-owned operations in St. Catharines, Ontario Canada.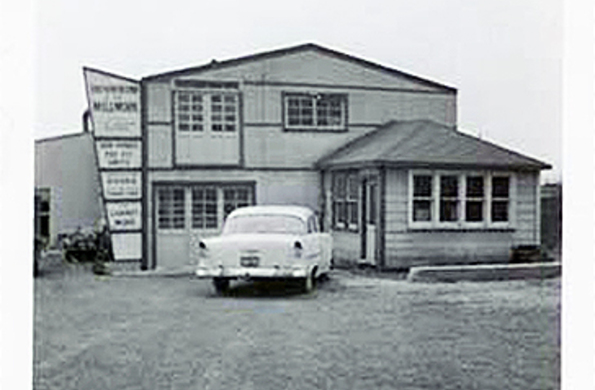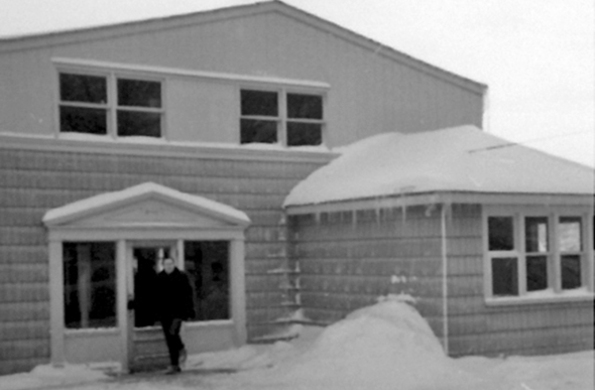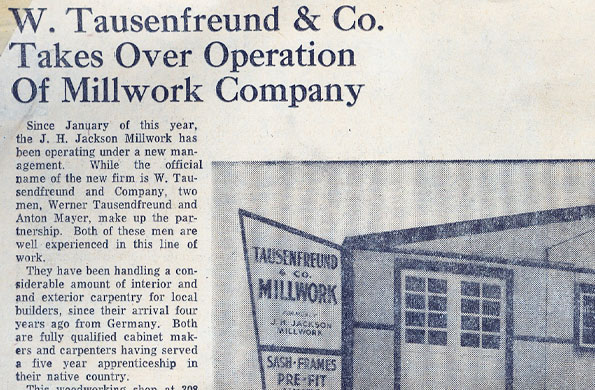 Throughout our history, we have remained faithful to the principles of our founders' vision and traditional craftsmanship, even with the integration of advanced manufacturing equipment. Tradewood has since evolved to become one of North America's premier manufacturers of architectural wood windows and doors, serving clients across the United States, Canada and abroad. The foundation of our growth has been a methodic commitment to innovative design, advanced manufacturing and information processing technologies and human resource development.
---
Detail and Flexibility
Elegantly attenuated details are evident in all Tradewood products, be they classical or contemporary. Total design flexibility is seamlessly achieved through the processes and people developed over our more than fifty year history of serving the diverse needs and desires of our clients. We believe that each project and each client is different, and we continually strive to determine the unique qualities of a client's requirements, providing a perfect combination of design and function in all that we produce.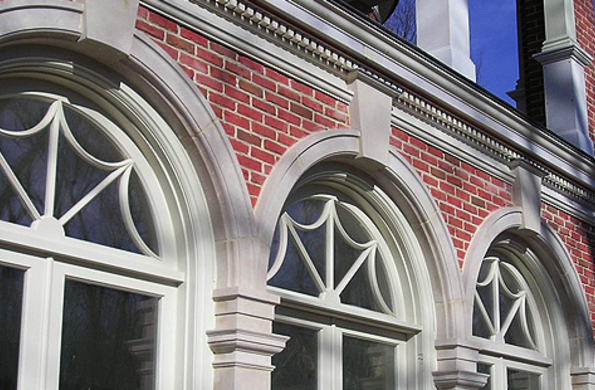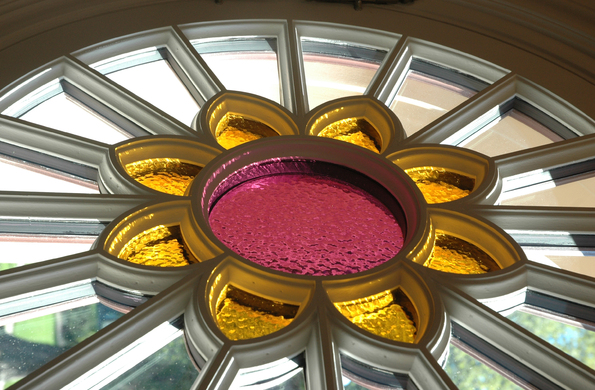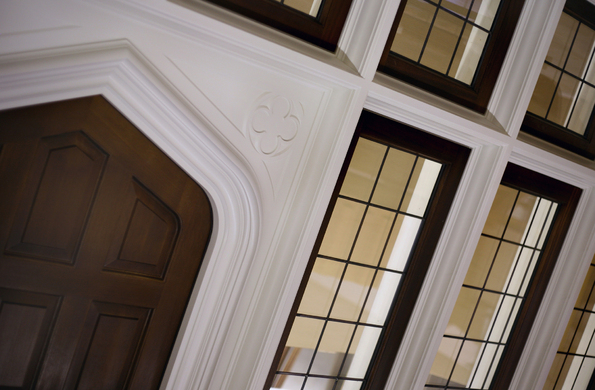 ---
Manufacturing
Tradewood is committed to creating a sustainable culture of continuous improvement through the use of the most advanced processes, equipment and design tools available in the world today. Innovative improvements in product development, production and operational processes and systems, and leveraging technology to further increase competitiveness are an ongoing commitment of Tradewood, providing our clients with unparalleled customer satisfaction, support and service.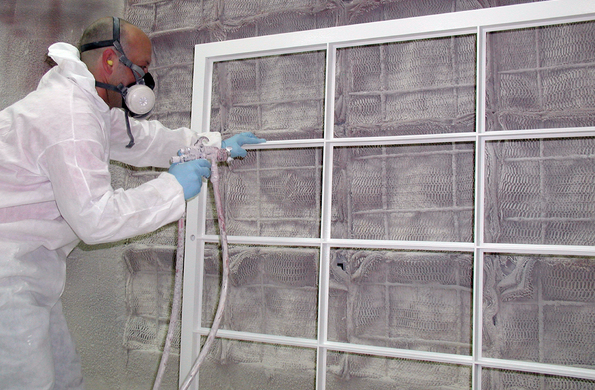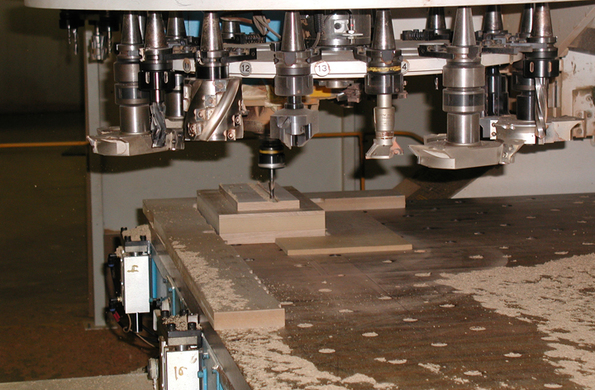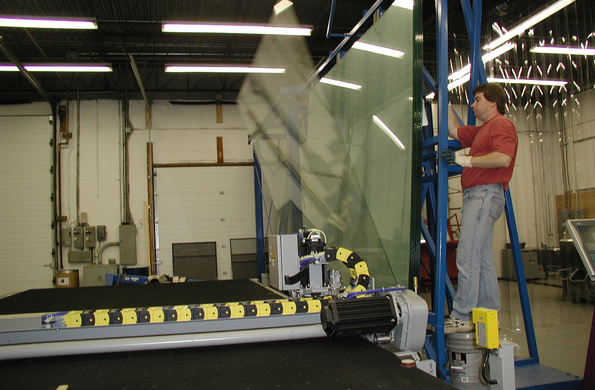 ---
Design and Engineering
The distinctive timeless design that is a characteristic of all Tradewood products is achieved through a combination of traditional craft skills and innovative engineering. The experience of concept development through a dynamic exchange of ideas and hands on project management is enhanced with the extensive use of 3-D computer modeling to ensure a perfect combination of form and function. Advanced design analysis software is used to ensure the unique requirements of any product or project are achieved.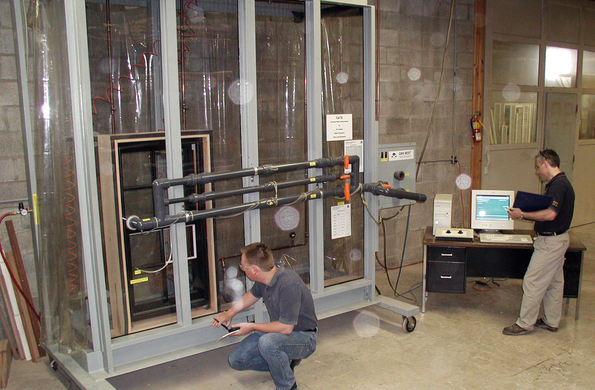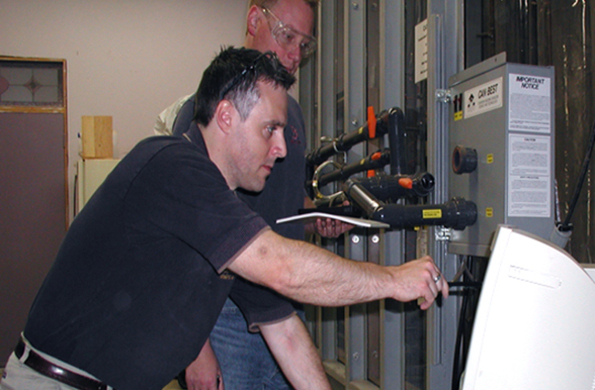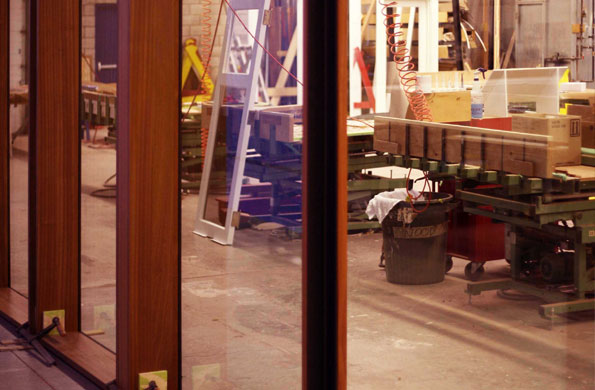 ---
Craftsmanship and Joinery
The craftsmanship that is evident in all Tradewood products is the result of an uncompromising appreciation, sensitivity and passion for detail and excellence on the part of all members of the Tradewood team. Traditional and contemporary joinery techniques and materials are always of the highest integrity, a true compliment to the qualities of our skillful staff. The result is a product perfectly matched for the distinctiveness associated with any architectural style.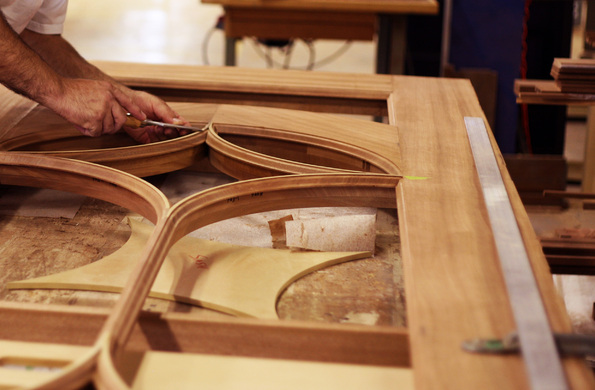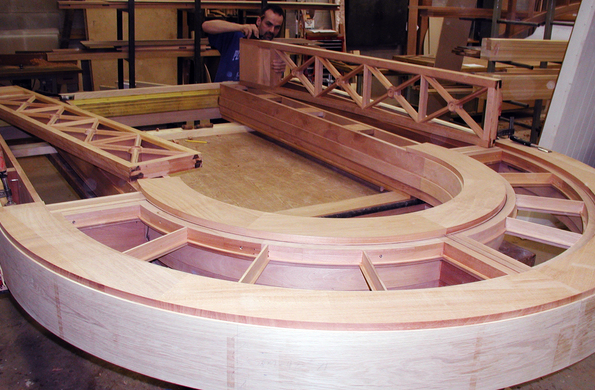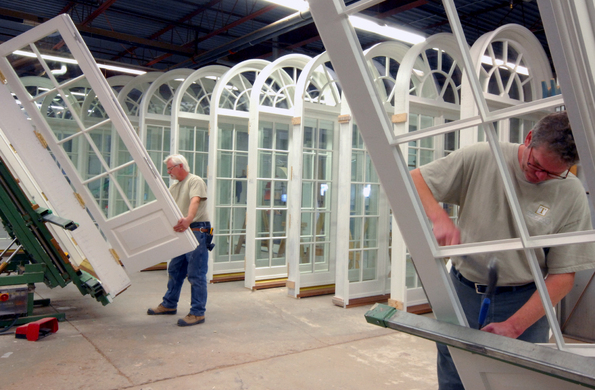 ---
Project Management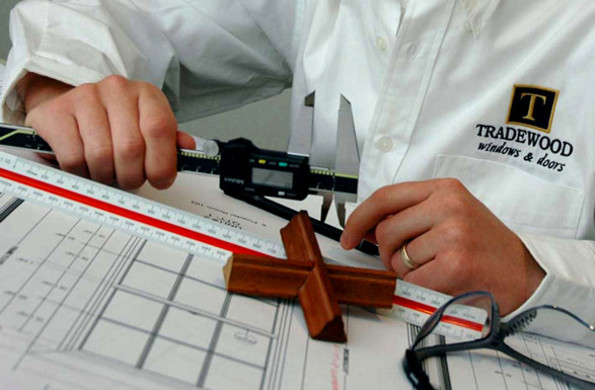 Tradewoods' Project Management Team is a dedicated group of professionals, committed to the highest standards of excellence, ensuring that all project elements, scope and customer needs are reviewed, assessed and evaluated to fully incorporate project goals from inception to completion. The use of the latest technologies, industry leading drawing presentations, such as 3-dimensional modeling and Finite Element Analysis tools, combined with exceptional problem solving skills ensure that our clients expectations are continually exceeded, both in terms of form and function.